THE MARSHALL REPORT
PRESIDENT TRUMP INTERVIEW GETS BANNED FROM FACEBOOK, so we put it here for you to see! President Trump talks about how he will be holding a rally soon, very soon! When Laura asks if there is hope that he will be running again in 2024 he said THERE IS HOPE, LOTS OF HOPE. We will see if we have to wait that long, something tells me we won't.
Trump jabs social media sites and how boring Twitter and some sites have become without him. I have to say he is 100% correct on that one!
Trump predicted that during the summer we are going to see things we've never seen before.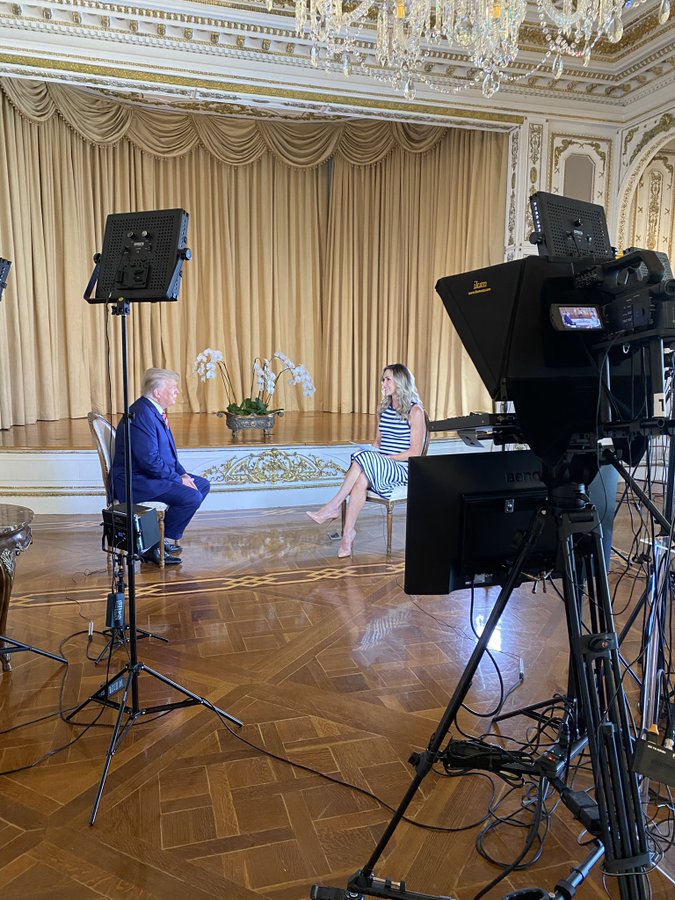 The message from the social media platform stressed that "content posted on Facebook and Instagram in the voice of President Trump is not currently allowed. The guidance applies to all campaign accounts and pages, including Team Trump, other…
View original post 75 more words