Jim Campbell's
Comment by Jim Campbell
October 14th, 2019
Unless the organization can be completely disbanded, a serious dilemma presents itself in that if the U.S. were to pull out, the Russians and or the Chinese would gladly take our place.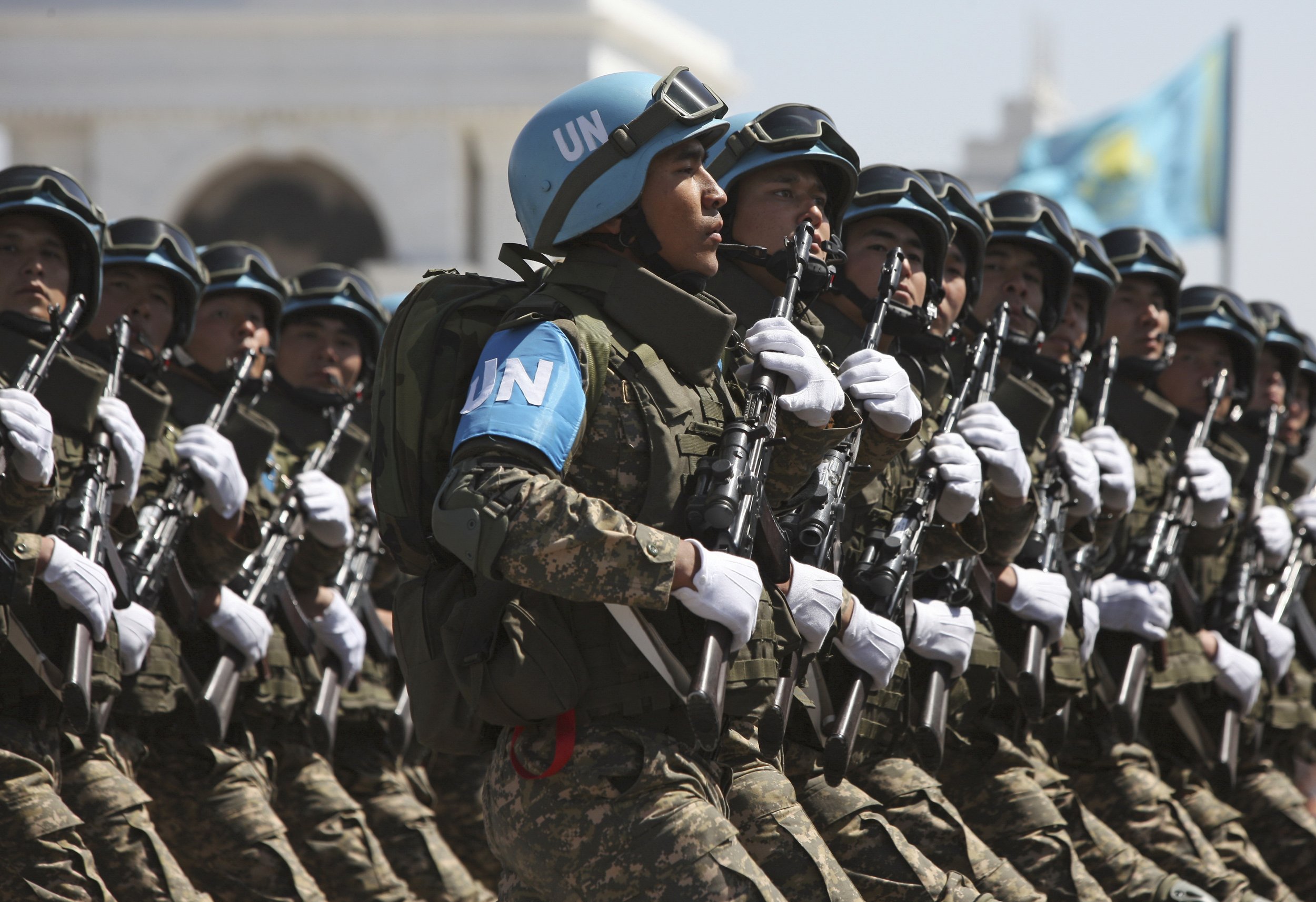 For the U.N. to send peacekeepers into the Ukraine, an assessment mission must analyze the overall security, political, military, humanitarian and human rights situation on the ground and its implications for a possible operation. credit: Mukhtar Kholdorbekov/Reuters
In general, to be adopted, a draft resolution on a non-procedural matter must have the affirmative vote of nine members of the Council, including the concurring votes of the five permanent members: China, France, Russian Federation, United Kingdom of Great Britain and Northern Ireland, and the United States of America.
Facing a massive hole in its budget, the United Nations is implementing "emergency measures" to avoid missing payroll and…
View original post 809 more words