tomfernandez28's Blog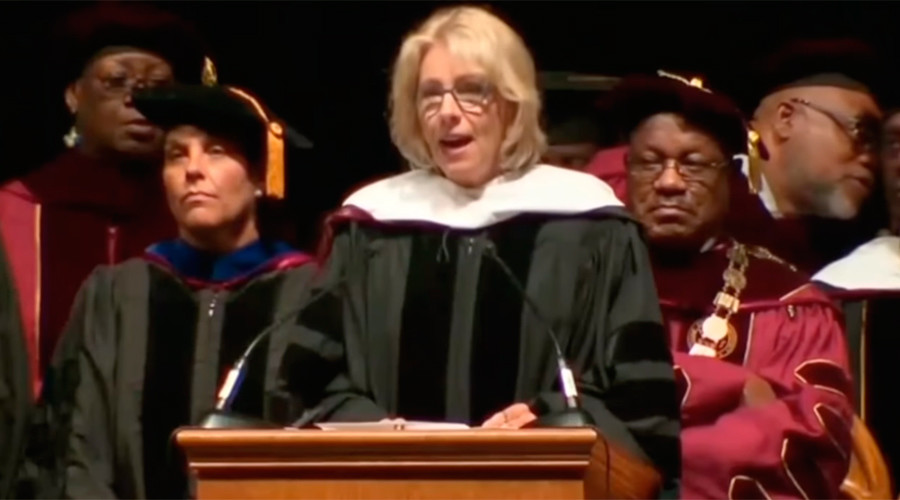 Shouts and boos disrupted

Education Secretary Betsy DeVos

during her first official commencement speech, with one student escorted out of the ceremony by security. Many at the historically black

Bethune-Cookman University

simply turned their backs on her.
*
DeVos and hundreds of graduates arriving at the Ocean Center in Daytona Beach, Florida, on Wednesday were met by dozens of protesters outside and demonstrations permeated inside as well.
Despite some applause from student leaders and faculty in the front rows, the hecklers overwhelmed parts of DeVos' address, forcing her to raise her voice in order to be heard.
The Trump administration has been reaching out to historically black colleges as it attempts to build support for a major school choice reform push, but many at B-CU saw DeVos as taking no interest in their school, and…
View original post 417 more words