Excellent idea. We need to also do this to the cities.
Reclaim Our Republic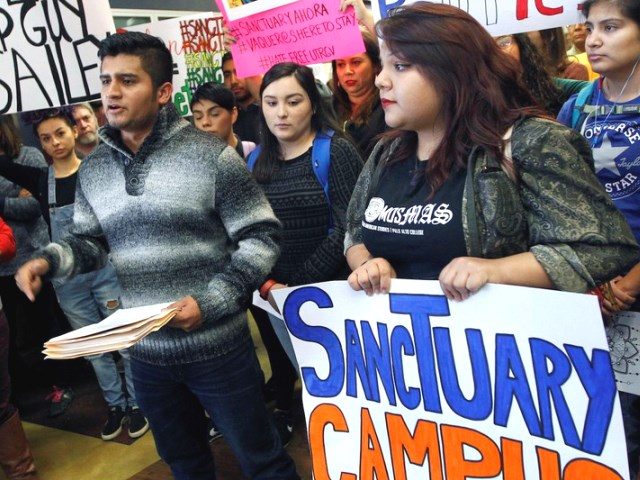 A U.S. representative from California has introduced a bill to block Title IV funds to colleges and universities that refuse to cooperate with federal immigration authorities.
Representative Duncan Hunter (R-CA) introduced the No Funding for Sanctuary Campuses Act in late December to define "sanctuary campus" and create financial penalties for any "institutions of higher education that violates immigration laws." The bill, H.R. 6530, was co-sponsored by Representatives Tom McClintock (R-CA) and Lou Barletta (R-PA).
"It's by no means unreasonable to expect the nation's higher learning institutions to follow the law the same way we expect states and localities to abide by the law," Hunter told the Washington Examiner in an interview published on Tuesday. "If a school wants federal money, an open declaration that it's a sanctuary should disqualify it for federal support.
"It's free to do…
View original post 619 more words