Robert is correct — who is talking about the economy? Virtually no one in DC and no one on the "campaign trail".
My hope is that this will become a topic for the first debate in NY.
And who is more qualified to handle to certain fall in the US and worldwide economy?

For this reason ALONE, people MUST get out and vote and vote TRUMP!
#Trump2016
—
Their cure is the disease. It is telling that nobody is talking about debt during the presidential campaign. Why stir up trouble? The candidates know that debt will sink the economy, and they've known so since at least 2008. It's easier to find other economic scapegoats. Talking about debt would be like the bridge announcing over the public address system that the ship is sinking, the passengers are going to die, and all emergency measures will be directed towards keeping those on the bridge alive longer than everyone else. They can't even tell the doomed to man the lifeboats. There are none.
STRAIGHT LINE LOGIC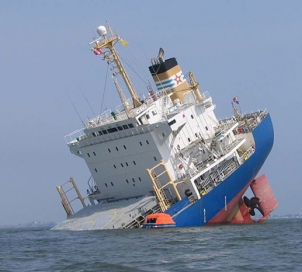 ejolt.org
Who has the most to gain from low and negative interest rates? Obviously debtors. The world's biggest debtors are governments, with the US government number one. Debt today is like a listing ship. The objective of governments is to get themselves to the part of the ship that's highest out of the water—the bridge—and cram everyone else below decks, submerged. The ship will sink, but governments and their cronies will let the other passengers drown before they breathe their last.
The real purpose—the only one that matters—of governments and central banks' machinations since the financial crisis has been to finance governments. The world stood on the edge of the debt contraction abyss. Debt had reached an unsustainable level. Economies could no longer bear the load of interest payments and principle repayment. The marginal value of most debt, particularly that which funded consumption, had gone clearly negative. Even the value…
View original post 1,006 more words